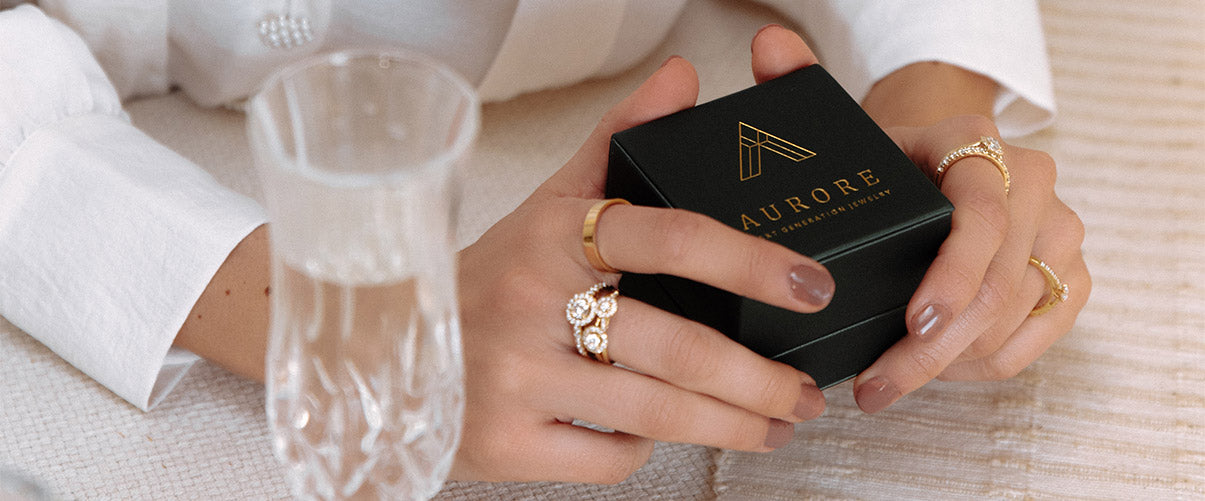 For the one you love
All Aurore jewelery is packed in a luxury gift box.
Bracelets set with lab grown diamond
Aurore Jewelry has beautiful lab-grown diamond bracelets in its collection. Choose with all bracelets for the use of more sustainable materials. The gold is never 'newly mined' gold, but always recycled from previous applications. And the diamonds come from a laboratory where they are first created as a rough diamond, after which they are given their final beautiful shape by the craft of the diamond cutter.
We can therefore say that all gold Aurore bracelets with diamonds are created without gold or diamond mines.
What is the advantage of gold bracelets with lab-grown diamonds?
Lab grown diamond is 100% real diamond

Lab-grown diamond bracelets are generally of higher quality

The price/quality of lab-grown diamond is much higher than natural diamond

Thanks to the materials used, a bracelet with lab-grown diamonds is a more sustainable choice